The next meeting of the Historical Society will be on Monday, April 21, at 4:00 in the library. Our guest speaker will be Stephen Hoyt. He is the son of Dr. Eugene Hoyt, for whom the Brentwood HS chapter of the National Honor Society is named. The topic is 'Brentwood and the Spirit of Reform".
To download a printable copy of this form, click here.
The Brentwood Images book has been published! They will be available at Historical Society meetings as soon as they arrive. The Historical Society is selling them for $15, though the cover price is $21.99. There are many great old pictures in the book and it's nice to have Brentwood added to the Images of America series.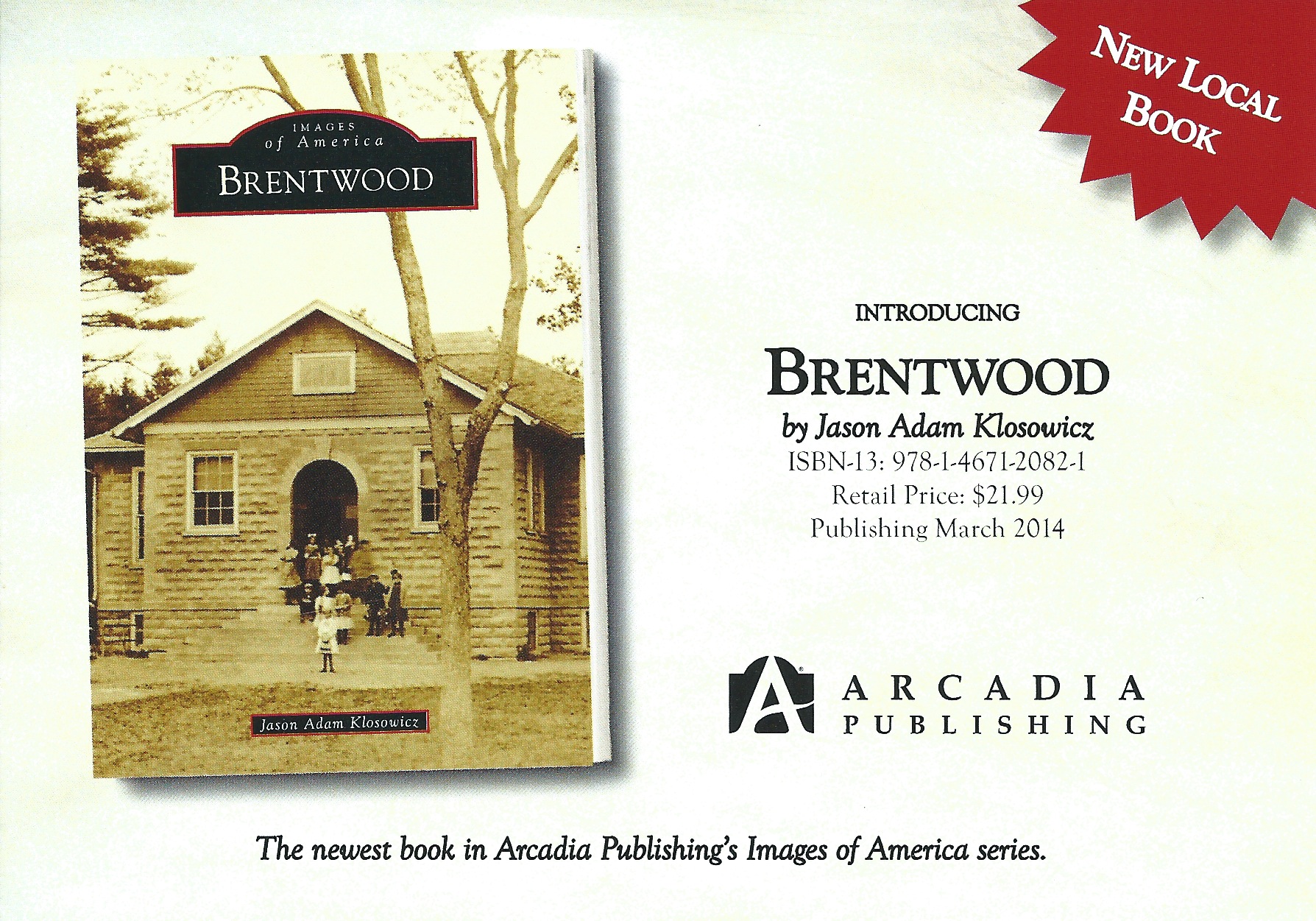 Membership forms for 2014 are now available by clicking here
Thanks to everyone who made this such a success!
Enjoy these beautiful images that were taken during our tour of the Chapel on Nov. 18.
"
"
Please click on the link to Projects to see a day-by-day photo essay on the restoration of the Second School House Bell.
Click on the title to see the photos.
Click on the link above to see this great photo!