The next meeting of the Historical Society will be on Monday, March 16, at 4:00 in the Brentwood Library auditorium. Our program will feature our Historian, Peter Ward, who will speak about the Ideas of Steven Pearl Andrews, one of the founders of Modern Times. Please join us!
Upcoming meetings (at 4:00):
April 20 – Visit to Sagtikos Manor
May 18 – Suffolk County Historian Hon. Peter Fox Cohalan
June 22 – to be announced
July 17 (Friday) – a special presentation by John Taibi
Another successful year! (Click on 'Holiday Party 2014′ for more photos)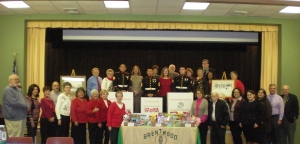 And the winners of our Art Raffle!!
To view Werner Reich's presentation, go to the Videos page. Both parts are now available.

To view our tour of the Pilgrim Museum, go to our Videos page and click on the link.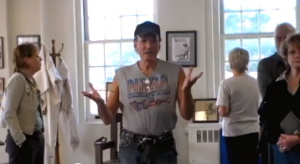 To see more photos of our visit to the Pilgrim State Hospital museum, go to our Photos page!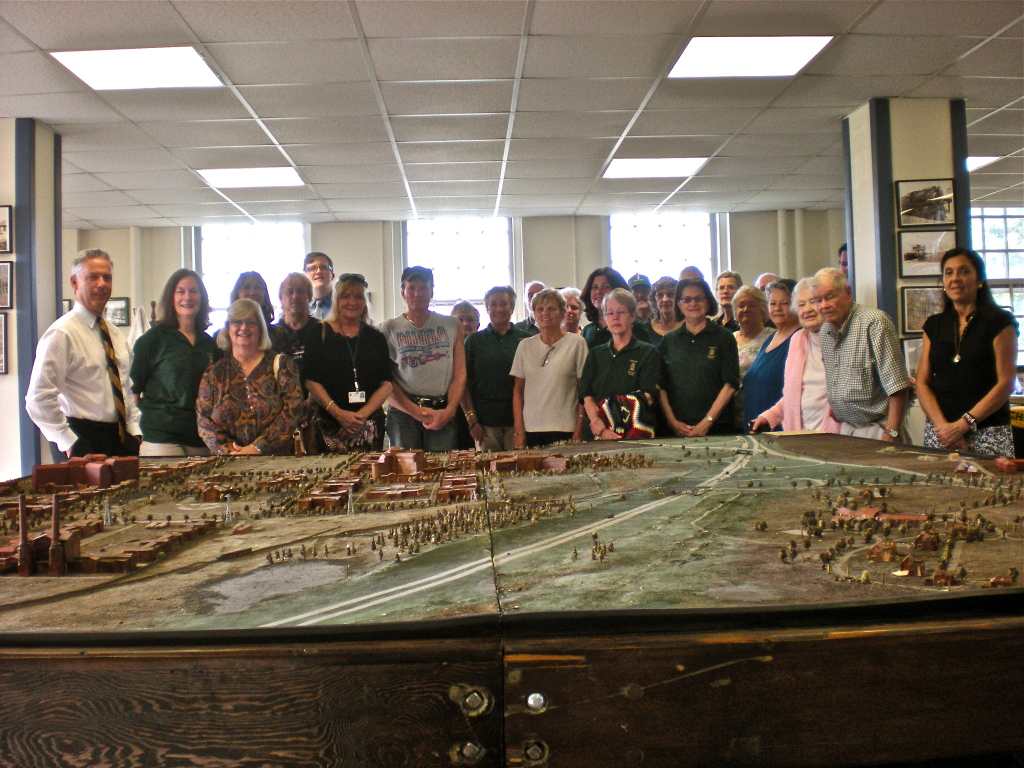 Here's a link to an article written by Spencer Rumsey of the Long Island Press: Long Island's Own Utopia
If you are interested in purchasing a cap ($15), please contact president@brentwoodhis.org and I will make arrangements to get one to you. Cheryl and I are enjoying ours at the Chamber of Commerce BBQ!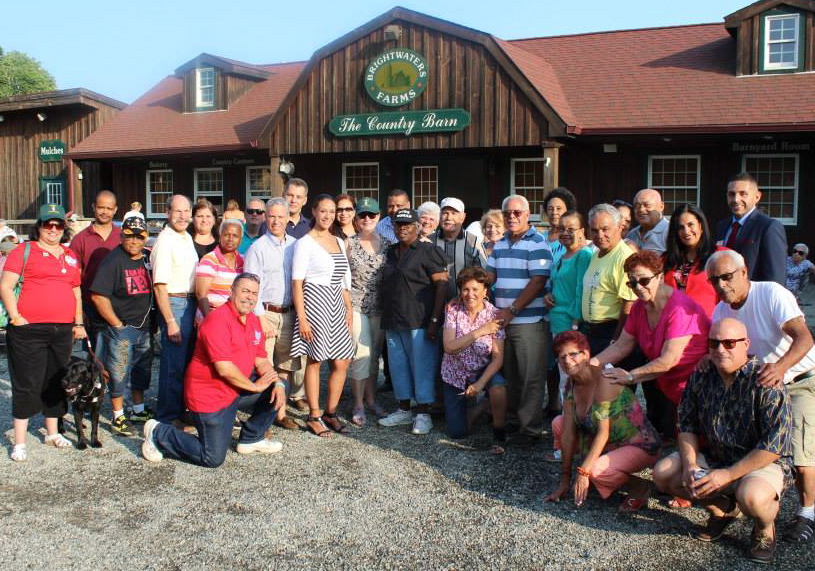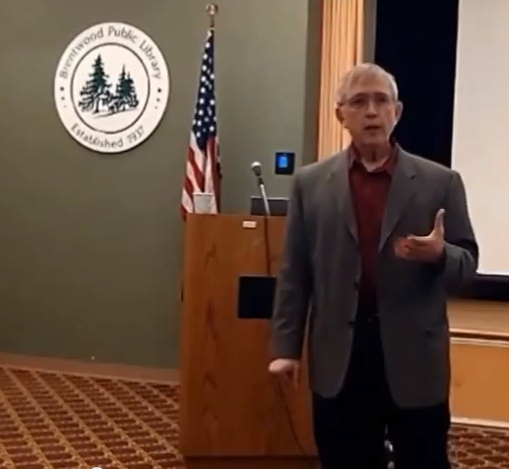 The video of Dr. Stephen Hoyt's April presentation is now available on our Videos page. Check it out!
The Brentwood Images book has been published! They are available at Historical Society meetings or by contacting president@brentwoodhis.org. The Historical Society is selling them for $15, though the cover price is $21.99. There are many great old pictures in the book and it's nice to have Brentwood added to the Images of America series.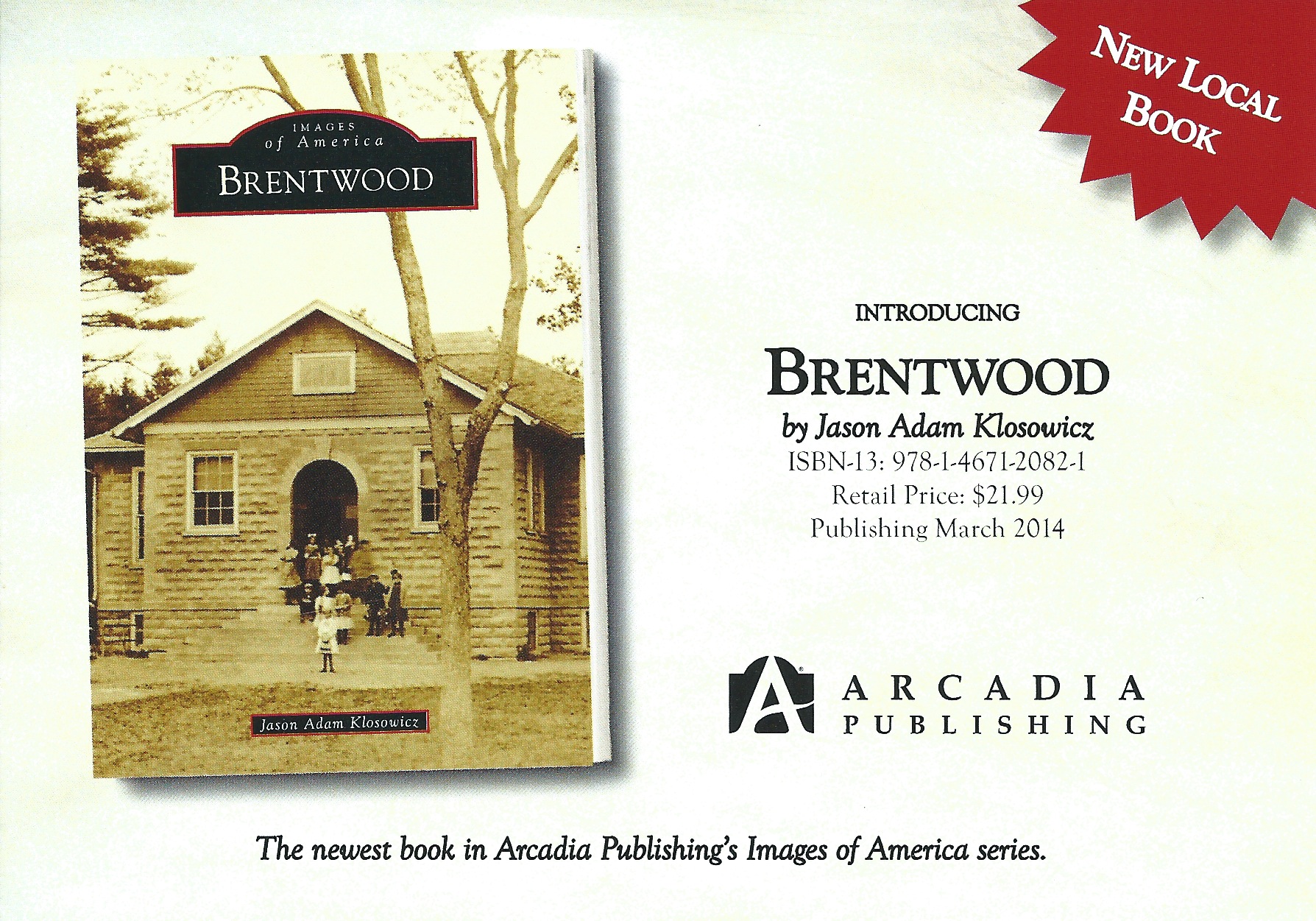 Thanks to everyone who made this such a success!