The next meeting of the Historical Society will be on Monday, Oct. 20, at 4:00 in the Brentwood Public Library auditorium. Our guest speaker will be Holocaust survivor Werner Reich. We will also start selling tickets for our Holiday Art Raffle, to benefit the Scholarship fund, at this meeting.
Upcoming meetings:
Nov. 17 – Lori Collier on Genealogy – Elections (you must be a 2014 paid-up member to vote)
Dec. 15 – Holiday Pot Luck/Art Raffle/Toys for Tots Collection
To view our tour of the Pilgrim Museum, go to our Videos page and click on the link.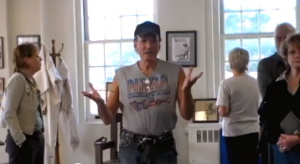 To see more photos of our visit to the Pilgrim State Hospital museum, go to our Photos page!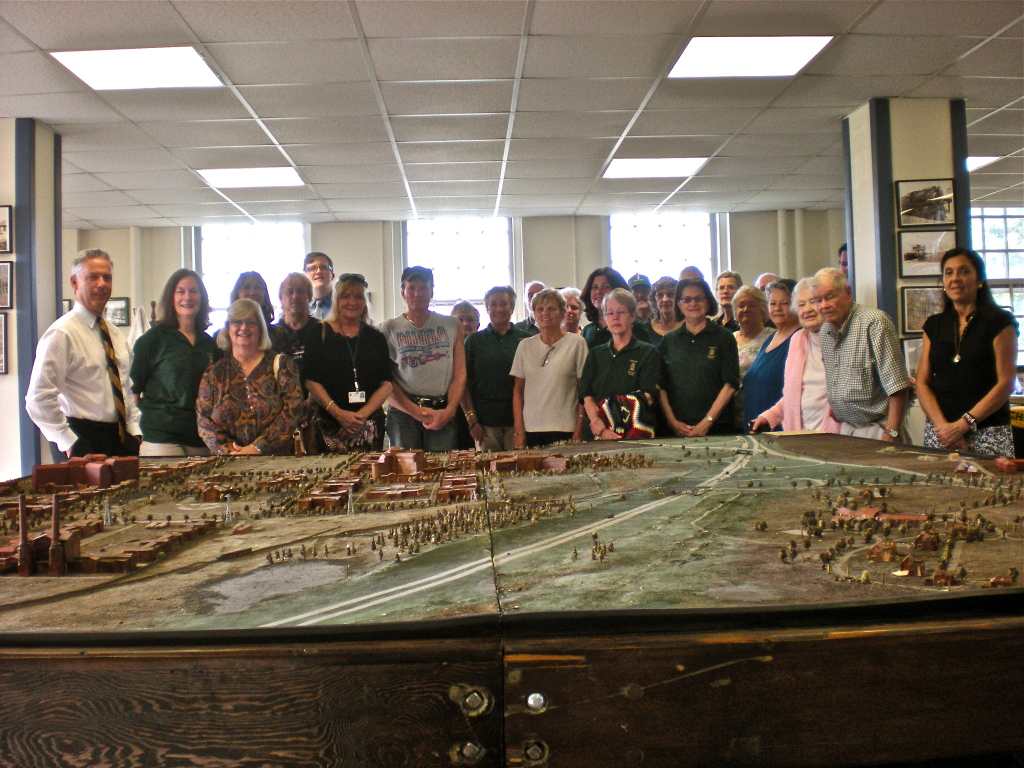 Here's a link to an article written by Spencer Rumsey of the Long Island Press: Long Island's Own Utopia
If you are interested in purchasing a cap ($15), please contact president@brentwoodhis.org and I will make arrangements to get one to you. Cheryl and I are enjoying ours at the Chamber of Commerce BBQ!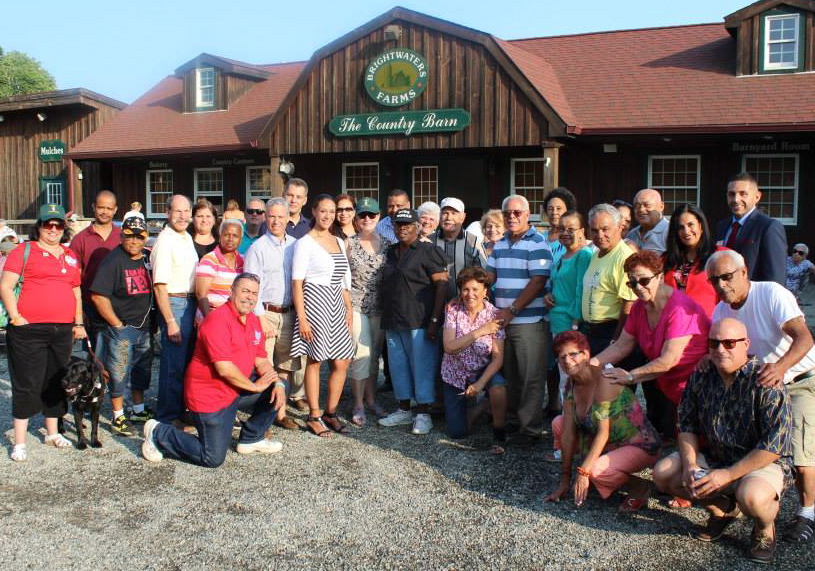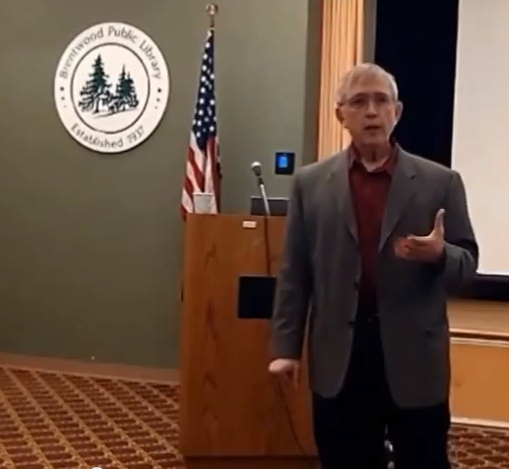 The video of Dr. Stephen Hoyt's April presentation is now available on our Videos page. Check it out!
The Brentwood Images book has been published! They are available at Historical Society meetings or by contacting president@brentwoodhis.org. The Historical Society is selling them for $15, though the cover price is $21.99. There are many great old pictures in the book and it's nice to have Brentwood added to the Images of America series.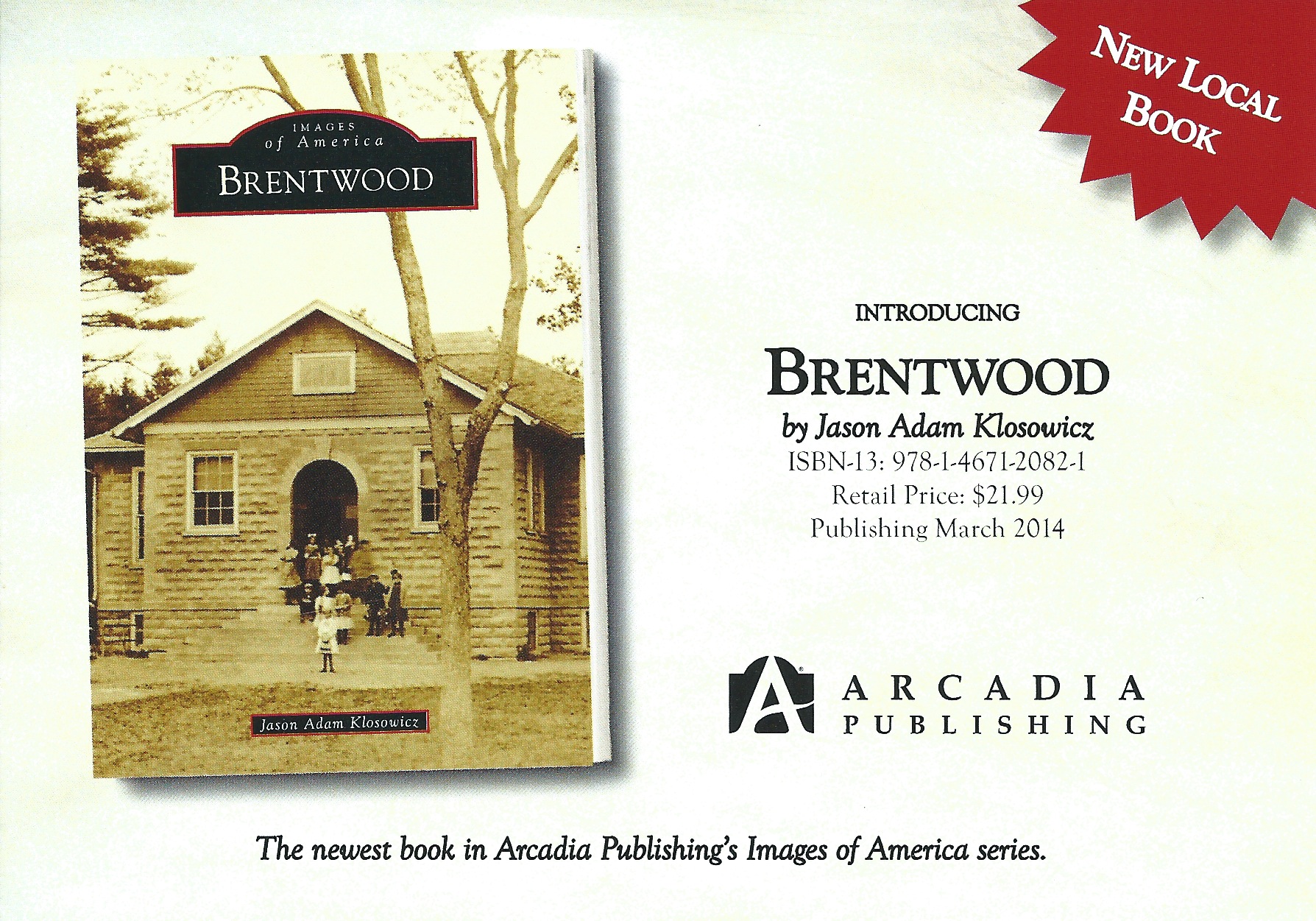 Thanks to everyone who made this such a success!
Enjoy these beautiful images that were taken during our tour of the Chapel on Nov. 18.
"
"
Please click on the link to Projects to see a day-by-day photo essay on the restoration of the Second School House Bell.