In conjunction with the Class of 1965's 50th reunion, John Taibi will be giving a presentation on his newest book 'Pioneers and Gazinta'. This autobiographical tale is the story of growing up in Brentwood during the '50s and '60s and is sure to bring back many fond memories. Please join us at 4:00 in the Brentwood Library auditorium for this special meeting!
Our scholarship winner Natalie Hernandez!
And NYSUT award winners (and Historical Society members)!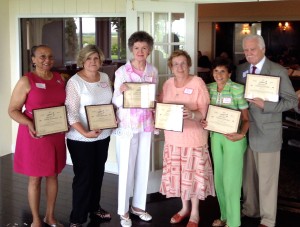 The May 18 presentation by Judge Cohalan is now available on our Videos page.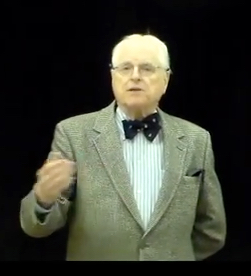 "In response to a question about the best history books to read on the topic of Suffolk County history, Judge Cohalan responded by recommending the following works.
Some of Town of Islip's early history / by George Lewis Weeks, Jr. (1955)
Weeks also wrote a book on more general Long Island history:
Isle of shells : Long Island / by George L. Weeks, Jr.
The many works of Morton Pennypacker relating to Long Island history. Most famously they include:
General Washington's spies on Long Island and in New York / Morton Pennypacker.
and
250 years in Suffolk / by Morton Pennypacker
The 1882 history of Suffolk County by the Suffolk County Government.
History of Suffolk County, New York : with illustrations, portraits, & sketches of prominent families and individuals."
Thanks to Nancy for the photo!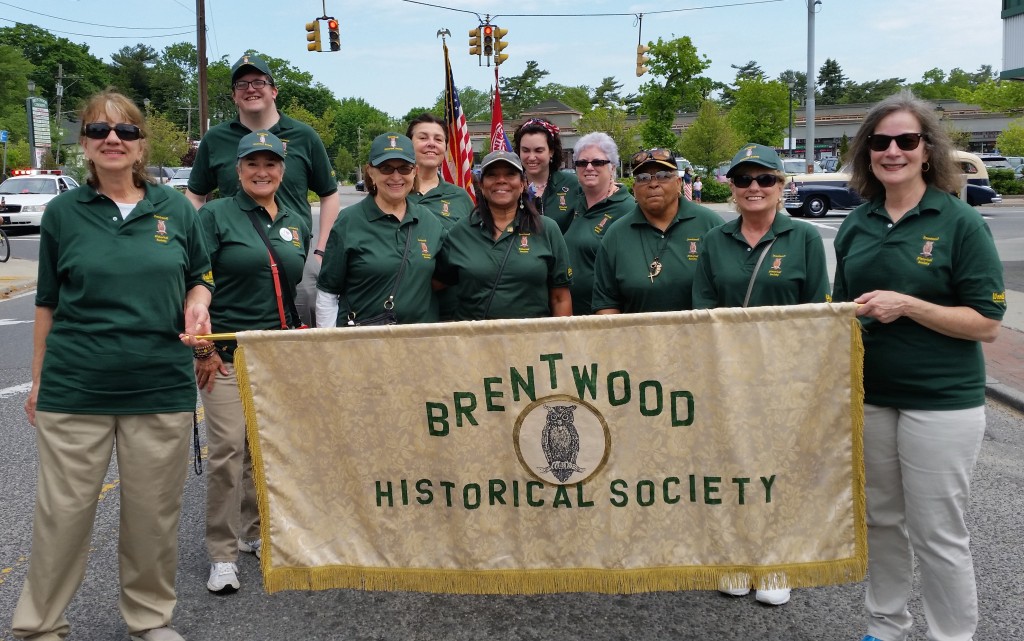 A special thanks to the docents who made our trip to Sagtikos Manor so enjoyable. In spite of the weather, everyone had a great time! For more pictures, visit our Photos page.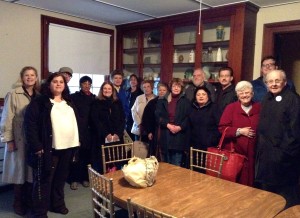 From April 1 through June 30, the Brentwood Historical Society is presenting an exhibit titled, 'Transitions – Brentwood Then and Now" in the history room of the Islip Arts Museum, located in Brookwood Hall in East Islip. Please stop in and visit. Call 224-5420 for hours.
Another successful year! (Click on 'Holiday Party 2014′ for more photos)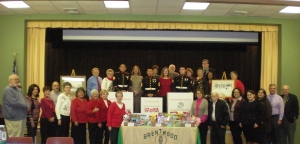 And the winners of our Art Raffle!!
To view Werner Reich's presentation, go to the Videos page. Both parts are now available.

To view our tour of the Pilgrim Museum, go to our Videos page and click on the link.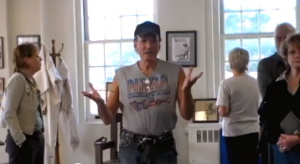 To see more photos of our visit to the Pilgrim State Hospital museum, go to our Photos page!